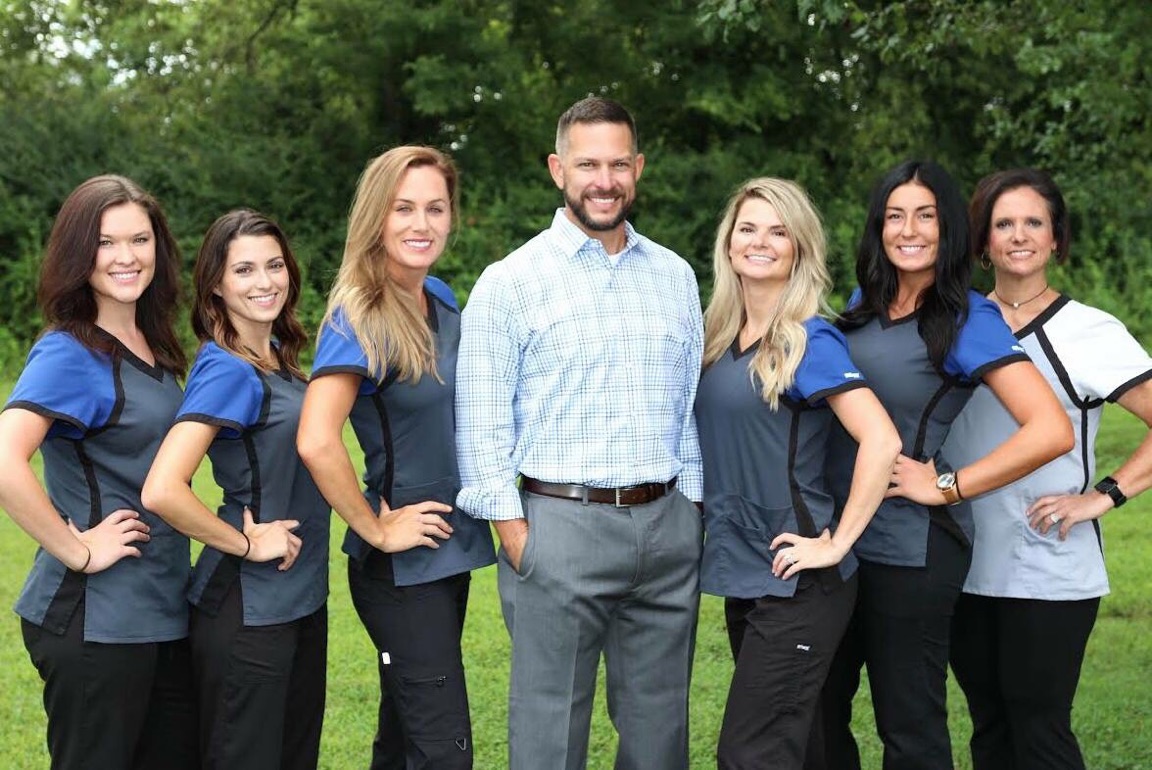 We recognize that all of our patients are unique and deserve to receive dental care that reflects their individual needs. Our experienced and talented dental team is committed to working with you and your family to create a comfortable, stress-free, and rewarding dental experience every time you visit our practice. We are pleased to welcome you and your family, and we look forward to working with you.
Tina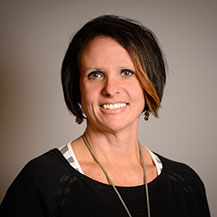 Office Manager
I love talking with and developing long-term friendships with our patients and their families. I look forward to each person's visits as a time to hear what's been happening in their life. As our office manager, I keep everything moving smoothly. This allows Dr. Songer and our team to focus on delivering exceptional patient care. In addition to answering phones and scheduling visits, I handle collections, insurance matters, and review treatment plans.
My husband David and I have been married for 30 years. I have a daughter, Haley, and a son-in-law, Sean. We also have a Bassett Hound, Daizie. I enjoy cycling, running, and working out. I also volunteer with different organizations involving running or cycling events.
---
Jamie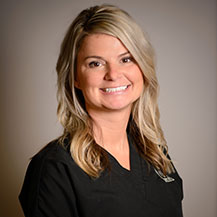 Schedule Coordinator
I love forming strong, lasting relationships with our patients. It's enjoyable to learn about their families and interests, and to hear their latest news during their visits. Everyone has a story to share and I find I learn a lot from our conversations. My focus is creating appointments and reviewing treatment plans with our patients. If you have questions, I'm always here to help clarify Dr. Songer's recommendations.
My life is shared with a Yorkie, named Precious. I enjoy time with her and my family. I also like working out and staying healthy.
---
Samantha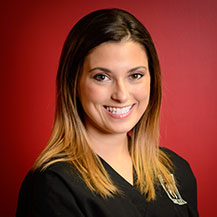 Dental Assistant
I love being part of a team where we're all committed to providing the best care to our wonderful patients. Spending my days helping people develop healthy, happy smiles is very fulfilling. I maintain patient flow, sterilize specialized tools and equipment, and ensure everything is ready for Dr. Songer and our patient. I'm also responsible for tracking our dental supplies and handle lab work.
I'm married and have a beautiful little girl. In my free time, I love being with her and our family. I also enjoy exercising and love most outdoor activities.
---
Megan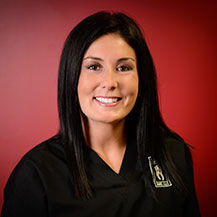 Dental Assistant
I love interacting with our patients, making sure they are taken care of and comfortable during their visits. It's a pleasure to help people change their lives by improving their oral health and perfecting their smiles. I help maintain the patient flow on the doctor's side. I set up treatment rooms and sterilize our equipment and tools. I also work chairside, assisting Dr. Songer as he cares for our patients. At the same time, I'm making sure our patients are comfortable and relaxed.
I have a little boy, Maddox, and enjoy spending my free time doing things with him, as well as my family and friends. I love all sports, but Georgia football the most! I like being outside and crafting, too
---
Jada
Registered Dental Hygienist
I love helping someone feel more confident in their smile. I make sure each patient feels comfortable in our office, engaging and listening to them. We share stories and become friends. What could be better than helping my friends improve their smile health? I spend a lot of my day educating patients on how to keep their gums and teeth healthy. During their dental cleaning, I teach them about their oral health and how to properly brush and floss.
Originally from Ringgold, GA, Chattanooga is now my home. My boyfriend Kevin and I have been together for five years. I have two dogs who think they're my kids. I love being around the water, the outdoors, and time with my family.